Knowledge
You will meet the best people in Poland in your field, and you will make many business contacts
Acquire new clients
You will have the opportunity to participate in individual consultations or small group workshops with industry authorities
Practical exercises
You will update your knowledge of the RES Market, its forecasts, possibilities, threats and opportunities.
Effective sales process
You will learn the cheapest and most effective methods for acquiring leads (new customers).
Effective communication
You will learn how to build your own brand on the Internet
Effective sales process
You will understand how to structure your sales process to make it effective
You will learn how to correctly select protections and create correct connections both DC and AC
In the course of manufacturers' lectures, you will learn about technological innovations and warranty conditions and evaluate the best solutions for you and your customers
You will learn hybrid installations, methods of selecting energy storage facilities
You will learn why Heat Pumps will be inseparable from photovoltaics, what types they are, how to select them and why you should be interested in this product
On a real roof structure, you will learn how to install the panels and find out about the most common execution mistakes that cause big consequences
See how we train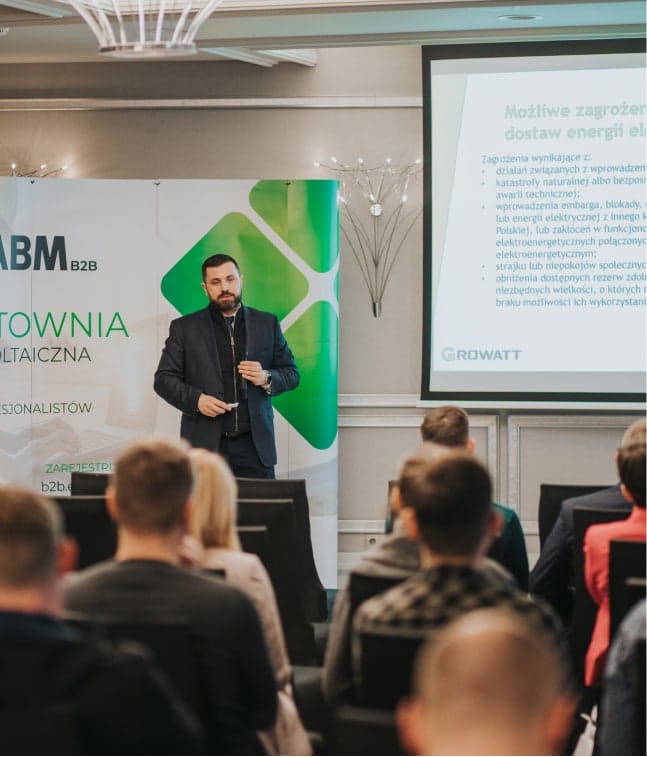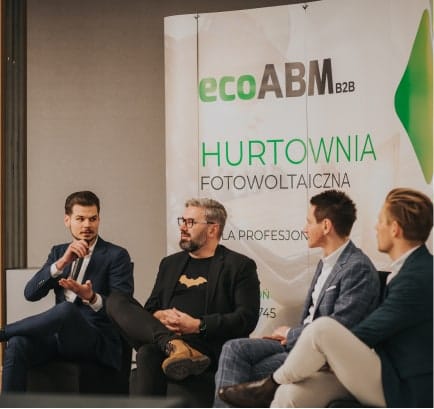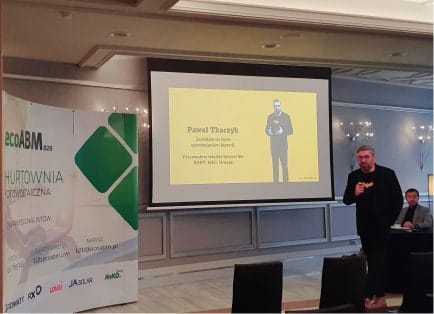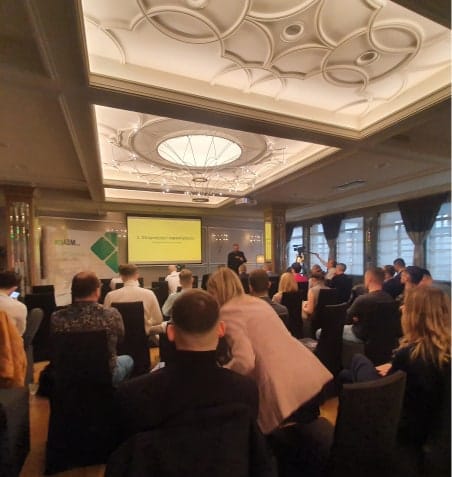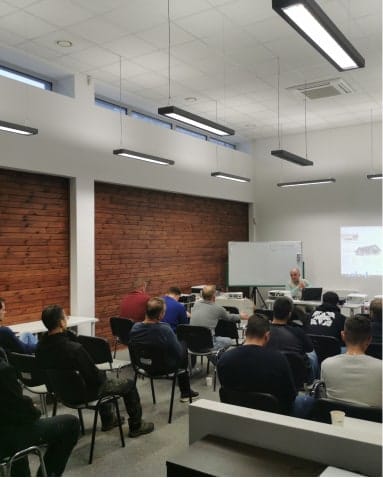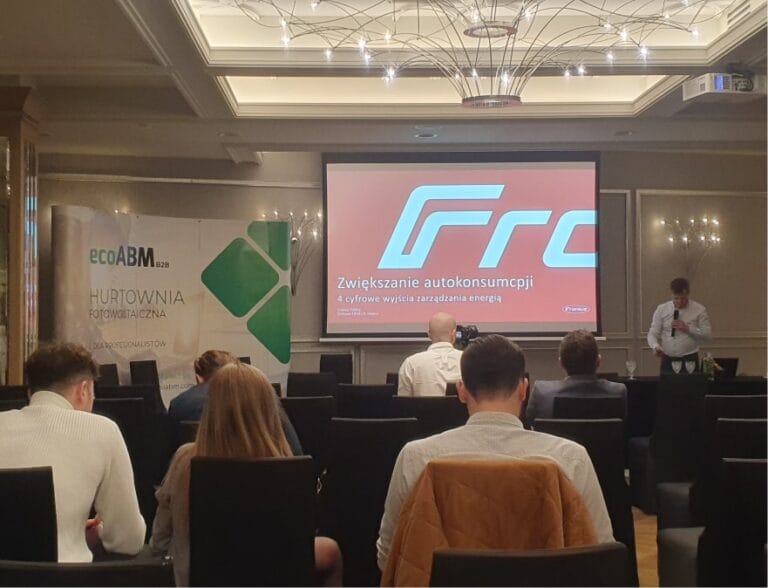 Are you interested in training, but didn't find it?
Get back to us - there's a good chance we'll organize one for your request